Dokudo
an entirely new and uniquely creative kind of word game
Dokudo is our pro-literacy labor of love. While researching what we might do for stealth adult literacy, we were given an amazing insight by our English literacy educator advisor: phonemic awareness — specifically, teaching 44 morphemes instead of just 26 letters — reduces the variability in the pronunciation of English by 98%. 98%! This is the core concept behind Dokudo — which we then took further into building an addictive word-creation game downloadable for free on the Apple and Google Play stores. We hope you'll give it a try, and share it with your word game loving friends and family.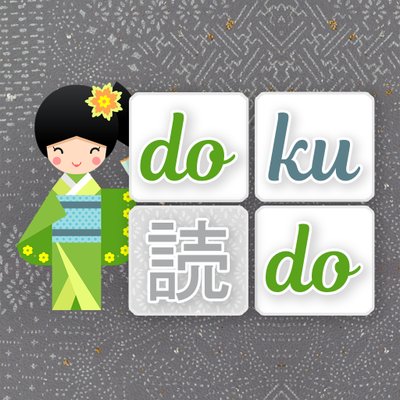 Play Dokudo for free today on iOS and Android! 
Dokudo features include:
Unlimited free play
Soothing music that won't drive you nuts
Create a unique Dokudo account
OR just use your Facebook account and connect to friends
Purchasable bonus letter packs
322,000 word dictionary
Powerups to extend time, bomb tiles, and randomize the board
Developers you can trust
Plus, check out our players' words-of-the-day and more on Twitter at @DokudoMaster!
Players are saying…
I played it all the way across Canada.
and…
I had a stroke when I had [my son] 11 years ago. I have aphasia (difficulty speaking), my speech therapist has me doing crosswords and word finds. This game hasn't left my fingers for 4 hours now."
Status:
launched
addictive word-building play

Drag letters and letter pairs together for endless creative word-building play! With social sharing, leaderboards, and endless play, compete with friends and more for who can generate the most impressive words.

an adult literacy mission

If you've read our company values, you know why we see English literacy as a major leverage point in empowering people around the world. Dokudo came from a collaboration with the Oakland Public Library's Second Start program that we spun out to develop independently because we believed its core concept could be pure fun. For more on the development of the project, check out this Slideshare from Games for Change 2017, which Mark DeLoura called "an honest must-read" for game-based educators.

a totally unique word game with phonemes

Dokudo is the only word game for iOS and Android that uses digraphs and more for morphological and phonemic awareness. Translation: most word games use single letters, but Dokudo uses graphs -- like "ing", "on", and "to". By moving from 26 letters to 44 graphemes, the pronunciation of English stabilizes by an amazing 95%!